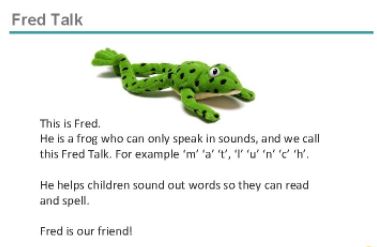 8 October 2021
ReadWriteInc
We have recently introduced a new phonics scheme in school called ReadWriteInc. This is for our Reception, Year 1 and Year 2 pupils, however, any child in Year 3 - 5 who would benefit from having some continued additional support with phonics is also using this scheme.
We have invested huge amounts of time and resources into getting this scheme rolled out in school because we believe it is a fantastic way to teach phonics to our children. Our Teachers and Educational Teaching Assistants have had extensive training to ensure that we can confidently deliver excellent sessions with our children every morning during the dedicated phonics time. We have also held parent's meetings (via Teams) this week where we discussed the scheme and also shared helpful tips about how they can support their own child at home.
We are thrilled that the children have adapted to the ReadWriteInc scheme so well, and it is is encouraging to hear the children and group leaders in the phonics session throughout the school.
Fred the Frog is present in each group and is helping the children master the Fred Talk and start to confidently sound the words create a fluidity to their reading and writing accuracy.
If you were unable to attend the parents evening and would like a copy of the information, please contact us at the school office on office@shelleyfirstschool.co.uk