Welcome - we are the Local Governing Board for Shelley First School; we are volunteers who give up our time to govern.
About the Governing Body
Since the introduction of the Education Act (1988), governors have played an increasingly important part in overseeing the running of schools. It's our role to ensure the school acts in the best interest of the pupils and the communities they serve. Good governance is vital to every school, and in these changing times, more is expected of the governing body than perhaps ever before.
The Chair of Governors may be contacted via the school office. All enquiries will be dealt with in the strictest confidence.
So, what do we do?
The governing body are there to help shape the strategic direction and focus for the school.
The governing body has a legal responsibility to ensure the school gives our children the best possible education. We do this by acting as a critical friend to the school's leadership and staff. We ask challenging, sometimes difficult, questions. We provide oversight and together with the senior leadership team, help shape the long-term direction of the school.
We do this by:
encouraging the highest possible standards of education
helping to set the strategic aims and objectives of the school
making sure the curriculum is balanced and broadly based
establishing realistic, achievable targets
monitoring and evaluating the school's performance against these targets
making sure the school's aims, values and culture are reflected in what the school does
ensuring proper management of the school's finances
communicating openly with parents, the local community and the local education authority
acting as a critical friend to the Head Teacher
discuss and ratify school policies.
| | | | | |
| --- | --- | --- | --- | --- |
| Name | Role | From | To | Links |
| Mrs Catherine Smith | Head of School | 1/9/2023 | Ongoing | |
| Mrs Tracy Pinnock | Co-opted Governor | 18th January 2018 | 17th January 2022 | SEND, Curriculum Reading/ Phonics and writing |
| Mrs Julia Moorhouse | Co-opted Governor | 1st February 2019 | 31st January 2023 | Safeguarding, Child protection and SEND |
| Mr Jason Field | Trust Appointed Governor | 26th October 2021 | 25th October 2025 | Finance, Equality, Inclusions and diversity |
| Mrs Lisa Pugh | Co-opted Governor | 15th November 2018 | 14th November 2022 | EYFS, Health and Wellbeing, Maths |
| Mr Gareth Palmer | Co-opted Governor | 13th December 2018 | 12th December 2022 | Finance, Staff CPD and performance management |
| Mr Chris Hill | Parent Governor | 26th April 2021 | 25th April 2025 | Maths, Finance |
| Mrs Abigail Seddon | Parent Governor | 18th January 2022 | 17th January 2026 | |
| Mrs Sarah Stelling | Parent Governor | | | |
Previous Governors
| | | |
| --- | --- | --- |
| Rachel Clarkson | Staff Governor | 21 Oct 2021 - 2nd February 2023 |
| Ifsheen Akhtar | Headteacher | 25th April 2022 - 31 August 2023 |
Governor Visits
We also take part in governor visits to the school. These allow us to get a sense of the school itself by seeing how the children are responding to their work, to each other and the staff. It also serves as a reminder how governorship helps the school as a whole, and why we do it.
This first-hand experience of school is vital in informing our thinking and strategic planning.
Governors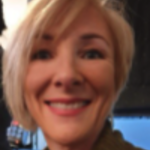 Tracy Pinnock
Chair of Governors
My name is Tracy Pinnock I became a Parent Governor in January 2018. My family and I moved to Shelley in 2017 and as I was a parent governor at my kids' previous school and I had an interest in education, I joined the Shelley board when a vacancy arose. I became Co-chair in 2020 and then Chair in 2021. I am the link governor for SEND and I also attend the TRUST wide Curriculum Development group. We absolutely love living here in Shelley, and Shelley First has been an amazing school for our children. I have 1 child still at Shelley First and another at Shelley College.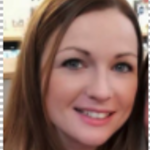 Lisa Pugh
Vice Chair of Governors
Hi I'm Lisa Pugh. I am the Vice Chair and have been a Co-opted member of the Governing Board since 2018 when my eldest son started at Shelley First School. I have two young boys, who are now both at Shelley First School. I have always been interested in the education sector and qualified as a Primary School Teacher in 2006. I am the link governor for health and well-being, curriculum development and maths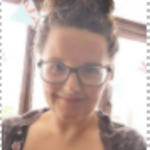 Julia Moorhouse
Hi, my name is Julia Moorhouse, I have been a member since February 2019. I love friends and family, the outdoors and the local community. I currently have 1 daughter at Shelley, and another younger daughter who hasn't started school yet. I am link governor for Safeguarding and child protection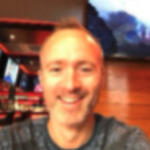 Chris Hill
Hi, I'm Chris Hill and I'm new to the role of Parent Governor, only joining the team in April 2021. We moved into the area 4 years ago and I have 2 children in SFS. I'm passionate about contributing towards my local community and I'm very much looking forward to my role as a governor. I'm an accountant by profession and on a weekend you'll often find me on the golf course (usually in a bunker or the long grass).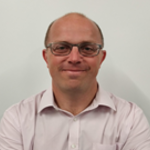 Jason Field
I am the Chief Financial Officer of the Mast Academy Trust, having served with the Trust since its creation in 2016. Living locally, I consider the education of our children of crucial importance to our schools and the community that they serve. Prior to joining the Trust I have worked in the Academy Trust sector for around for around 5 years. Outside of work I have a keen interest in rugby Union and have coached age grade rugby for over a decade being involved both at club and county level. I am especially privileged to have coached a number of excellent athletes at Yorkshire girls under 15's and under 18's over the past number of years.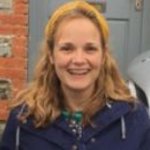 Mrs Abigail Seddon
Parent Governor
Hi, my name is Abi and I joined as a Parent Governor in February 2022 following my daughter starting in Class Rosen in September 2021. Shelley is such an amazing school for our children; I aim to do all I can in my role as Parent Governor to support the school and staff as much as possible. I work as an Editor for a publishing company part time and have a three-year-old son, who you'll generally see me chasing round the playground during school drop off and pick up. In my spare time I love reading and enjoy being part of two book clubs; when I'm not reading, I'm usually catching up with friends or enjoying days out with my family.
Mrs Sarah Stelling
Parent Governor
Updating soon......
Governors
Governors
Documents
Interested in Being a Governor?
Our school needs governors, and you could be just who we are looking for. If you would like to put yourself forward for consideration as a governor, please contact the school directly.
Contact
Governor Meeting Notes can be requested from the school office at any time.
To contact our Chair of Governors, you can email shelleyoffice@themast.co.uk or write to Chair of Governors, Shelley First School, School Terrace, Far Bank, Shelley, Huddersfield, HD8 8HU
Whenever a vacancy occurs for a parent governor, the Head teacher will send a written notice of the election to be taken home by the pupils.
Request Copies of meeting minutes agendas and papers
If you would like to request copies of the Governor meeting notes, agendas or papers then please contact the school office at shelleyoffice@themast.co.uk at any time.