The Kirklees Local Offer The Kirklees Local Welcome to the SEND section of Shelley First School's website.
Click on the links below for information about the arrangements for supporting children with Special Educational Needs and Disabilities at Shelley First School.
If you need further information please contact our SENCo leads Mrs Ifsheen Akhtar or Mrs Abigail Westerman via the school office on 01484 604484 or by email: Iakhtar@themast.co.uk or awesterman@themast.co.uk
USEFUL INFORMATION
KIRKLEES LOCAL OFFER
The Kirklees Local Offer is for families of children and young people with special educational needs and/or disabilities. The Local Offer contains information about services relating to special educational needs, disabilities, education and more for children and young people aged 0-25.
Kirklees local offer download
Our Special Educational Needs Coordinators (SENCo) are Mrs Akhtar, our Headteacher and Mrs Abigail Westerman, teacher. Both Mrs Akhtar and Mrs Westerman support the teachers and teaching assistants if a child has, or may have, a need that impacts on their learning. They are available in school during the week and they work with children, staff and professionals to help ensure that all children at Shelley First School get the very best we can give them.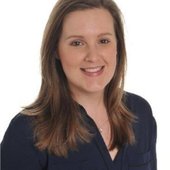 Abigail Westerman
Acting Assistant Headteacher and SENCO